[Updated 7/31/2020]
Our team at PhysioQ is hard at work launching all the features promised to our users and supporters. As our team is very small with no outside funding, what we can do is limited. Thus, we have doubled down on our primary use case (monitoring yourself and your loved ones).
The following are our planned updates and schedule:
Commitment to Mobile-friendliness
Our hope is NEO can be used by users from across the globe. That means making a commitment to mobile-first, or at the minimum, mobile-friendliness.
ETA: None, it's a continuous on-going process 🙂
Respiration Data on NEO
Some Garmin devices have respiration data. User request to view that on the App and WebApp.
ETA: 7/10/2020 [Delivered]
Family sharing function
Due to the sensitivity of NEO data, we are focused on small family units. However, you may have close families that want to see and view each other. We are making it possible to share your family dashboard with another family account.
ETA: 7/20/2020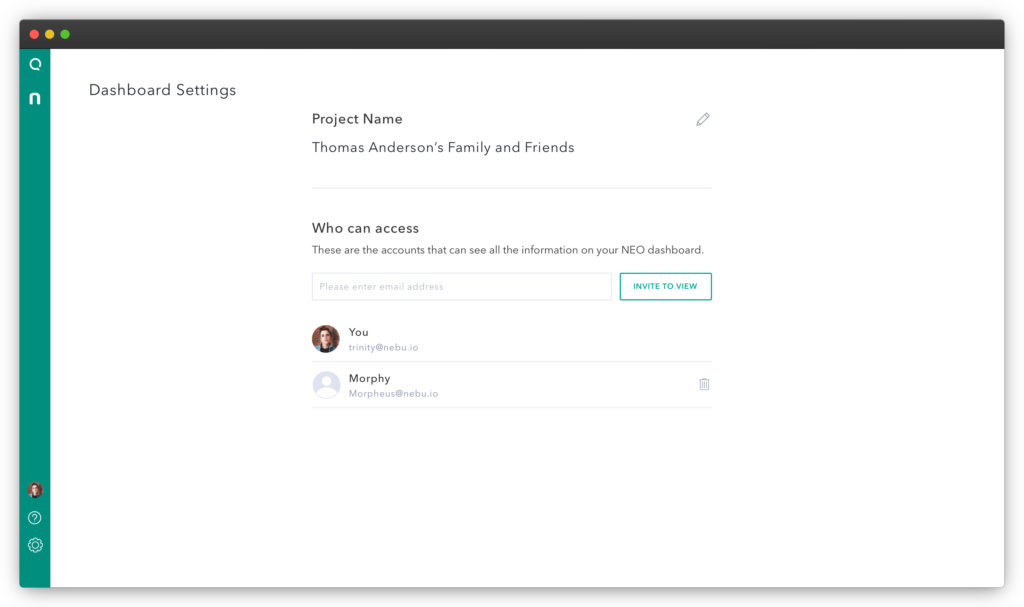 Flagging function and notification settings
Many users have requested flagging and email notifications. That is being added as we speak. We will start with SpO2 and temperature basic flagging. But our focus is on HRV screening. This one is really important and proprietary (licensed from AI analytics company Kiipo).
ETA: 7/27/2020 (HRV will be 2-3 weeks after)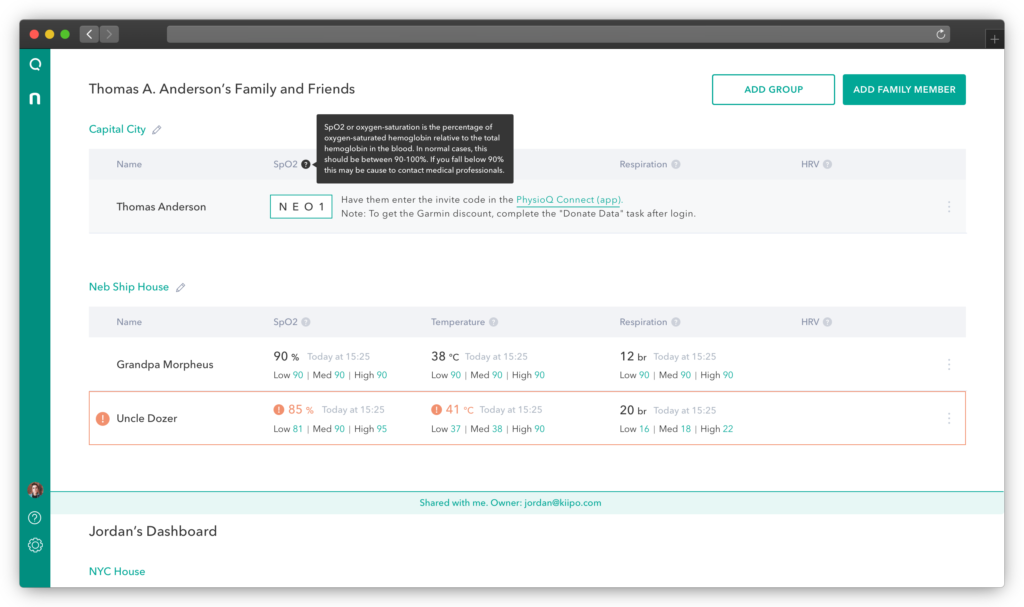 Data Graphing
To get the most out of your data, we are building a graphical viewer. You'll be able to see the last 7 days of data to help pinpoint disease onset by looking at trends.
ETA: 8/5/2020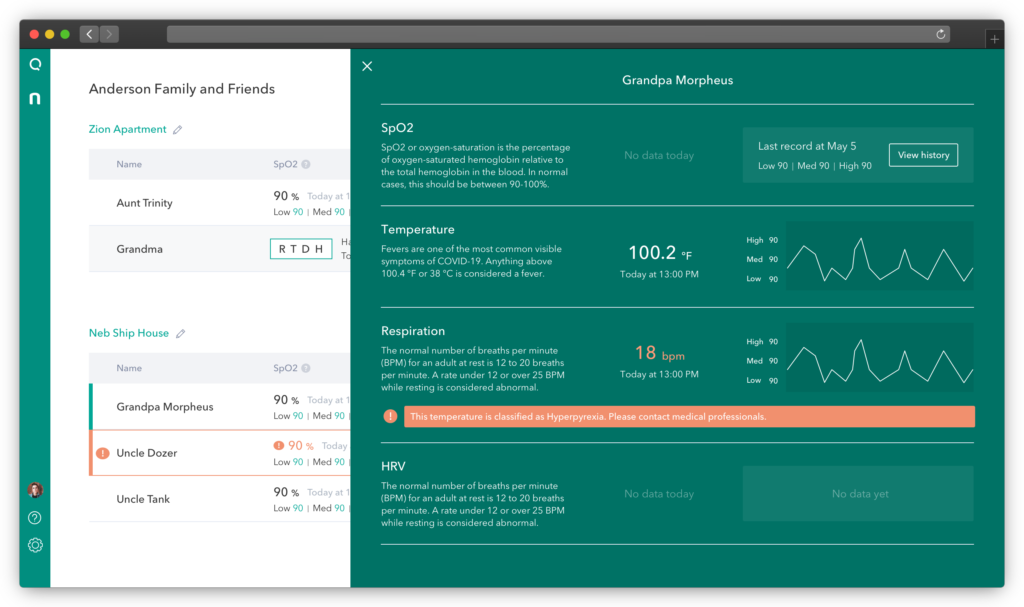 Battery Life Optimization
We've had some users complain about battery life. Please understand that our primary use case is for families in lockdown to measure themselves. Battery life was not prioritized. That being said, we are adding a passive vs active mode, where users can choose the level of battery saving. Recommended options are "low frequency" and HRV OFF when you aren't feeling sick and turning on "High Frequency" and HRV ON when you think something might be up.
ETA: 8/5/2020
Account and Project Deletion (opt-out)
Working on bigger issues to launch first, but we will be adding Delete Project and Delete Account directly from NEO.
ETA: 8/5/2020